APPLE iPAD 2 - PREVIEW
---
Vidit Bhargava
It is finally here! After months of rumors and mockups, the most awaited tablet of 2011 (yea, already) is here. iPad 2. Ok, the announcement was a little late this time, it was expected to be in January but it came quite late, on March 2nd. iPad 2 has however already started shipping, catching up with all the big-tablets that were announced this year. The iPad 2 has the same price, and the same brilliant battery life.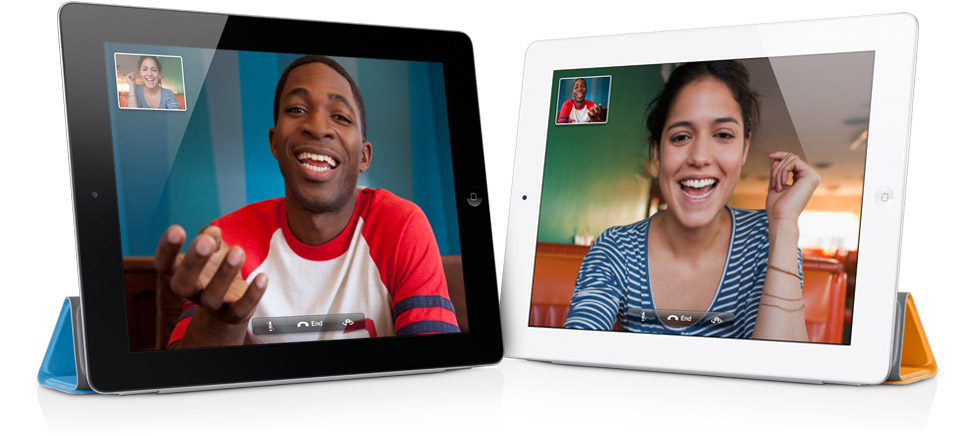 First things First, Apple has given their tablet a nitro-boost. They've packed in a Dual-Core processor and 9x better graphics engine, calling this new SoC the A5. How does this affect us, when using the new iPad? Well, surely you'll feel that the thing is much faster than before (loading the apps, multi-tasking, etc..), and nextgen games like the Infinity Blade will work much better. With Apple A5, Apple dents a hole into all other tablets, none of 'em have currently got these specs in their System Chips.
The iPad 2, as rumored also has a new design. The Design of the First iPad could well be described as a "A Thick, Heavy Metal Slab, which packs a giant iPod Touch Screen". THat's what it felt like. iPad 2 is sans thickness, weight, and a metal rim that covered the iPad screen. It is just like what they did with the iPod Touch 4th Generation. iPad 2 also packs two cameras, a front facing and a back facing camera, both meant for casual photography with some really bad still image specs (o.3 Megapixels and VGA camera) and HD recording. There is also a white varient for the iPad 2. While, holding the iPad was a task, the iPad 2 is being touted as more-ergonomically correct.
iPad 2 has the same display as its predecessor, it is the same 1024 X 768 screen, with 132 ppi and IPS. Which honestly, is a disappointment. But then, the first iPad's screen was not bad at all.
iPad 2 packs the same iOS 4 with a 4.3 version. Apple is expected to launch iOS 5 this summer. However, Apple released a few apps, exclusively for the iPad 2, Ofcourse there is the certain FaceTime for iPad, then there is also a PhotoBooth app which allows you to click a picture of yourself with as many as 9 preset effects. Apple also launched two new iLife Apps for the new iPad on the App Store for $4.99. iMovie comes to the iPad, which is just the same as the iMovie 11 on your Mac. Apart from that there is Garageband and that's the one to watch out for. Garageband gives you access to some really cool virtual instruments, imagine playing them a guitar, piano or even drums on the iPad. It is going to be a wonderful experience!
Varients: iPad 2 WiFi comes in the same 16, 32, 64 GB varients with the same $499-699 price tag. But the WiFi + 3G version, now comes with both GSM and CDMA at the same $629-829 price.
In Terms of Accessories, you get a Smart Cover. What is the smart cover? The Smart cover is the same old iPad case but without a back. That is, it magnetically hooks itself on the iPad, covers it's screen up, and protects and cleans your screen. So, you don't need to hide that Aluminium back of the iPad any more. The smart cover comes in 10 colors. iPad 2 also has Video Mirroring, you can connect an HDMI port through a video dongle and display the thing on an HD TV.
Overall, if you've missed buying an iPad first time around (like me) you can go for this this one, its a steel deal at $499, specially without a contract for 3G buyers. You may even want to buy one by selling of your iPad. However, adding another iPad to your gadgets list, just for a few new features, I wouldn't say it is wise, you must wait for the iPad 3 then.